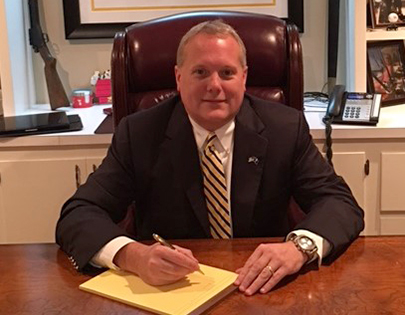 Instructors at Global Police Solutions LLC
Bert Von Hermann, JD
SME:Criminal Law, Civil Law, Courtroom Testimony, Trial Advocacy Instructor, Adjunct Professor, HGTC Criminal Justice Program, National District Attorneys Association Instructor, SCCJA Instructor
Degree: University of South Carolina -
Bachelor of Science In Criminal Justice,
Master's Degree in Education, and a Juris Doctorate
Professional Membership: National District Attorneys Association, SC Criminal Defense Lawyers Association, and the SC Trial Lawyers Association
Bert is an experienced trial attorney having been a supervisor during his employment with the 15 Circuit Solicitor's Office. During his tenure as a prosecutor he was led counsel in over 100 trials including over 50 murder trials.
Two of these cases were two nationally recognized cases involving homicide by child abuse forging advances in the legal acceptance of accountability of women consuming drugs while pregnant killing an unborn child, as well as advancing a successful prosecution in a Homicide case where the body was not recovered. During his tenure, he assisted in forming the 15th Circuit Drug Enforcement Unit.

In 2008 he established The von Herrmann Law Firm and has been involved as a litigation attorney in over 1000 cases both in the civil arena as well as criminal. During this time, he has been involved in all aspects of criminal and civil litigation including defense of a capital case and several wrongful death cases.
Throughout his career, he has been a frequent commentator on legal issues in the media. Moreover, he has been involved as an instructor for the National District Attorneys Association, South Carolina Criminal Justice Academy, the 15th Circuit LE training seminar and annual training. His interaction with postgraduate instruction includes being a guest speaker at several events at Coastal Carolina University, Horry Georgetown Technology College where he currently serves as an adjunct professor in the field of criminal justice, and is eager to assist law enforcement in the area of professional Courtroom presentation.