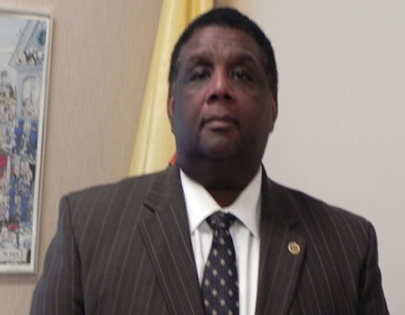 Instructors at Global Police Solutions LLC
Bruce DeShields
SME: Crisis Negotiations
Interview and Interrogation
Degree: Bachelors of Arts.
Area of Study: Criminal Justice
Professional Membership: Delaware Valley Association of Crisis Negotiators,
International Association of Homicide Investigators,
N.O.B.E.L.
Captain Bruce K. DeShields is a highly decorated law enforcement officer who has over 33 years of law enforcement experience. Captain DeShields began his law enforcement career in 1982 with the Richard Stockton Police Department where he worked in the patrol division. In 1984 he transferred to the Department
of Human Services Police Department where he worked in the patrol and detective divisions. Captain DeShields joined the Atlantic County Prosecutor's Office in August of 1989. His early assignments included the Litigation Unit, and Crimes Against Children Unit. In June of 1995, Captain DeShields was assigned to the Major Crime Unit where he investigated homicides, suspicious deaths and officer involved shootings for the next 18 years. Rising through the ranks as an Investigator, Sergeant and Lieutenant. Captain DeShields became a certified Negotiator in 1994. Over the next twenty years, he has trained extensively in the field of Crisis Negotiations. He has written Crisis-negotiations policies utilized by the law enforcement agencies in Atlantic County and adopted by various agencies in New Jersey. He is the Atlantic County Negotiator Team Commander and works closely with various negotiation teams throughout the country. Captain DeShields is currently the Commander of the Guns, Gangs Narcotics Unit as well as the Intelligence and Homeland Security Units. As a veteran in law enforcement, Captain DeShields possesses extensive leadership and supervisory experience. He provides expertise in criminal investigations, interview and interrogation, crisis negotiations and innovative law enforcement practices and procedures. Captain DeShields possesses a proven history of successful partnerships with other law enforcement agencies, jurisdictions, and personnel throughout the United States and abroad, and is eager to assist law enforcement officers around the globe become highly skilled, professional law enforcement officers.