Search and Seizure-Dispelling Myths and Misinformation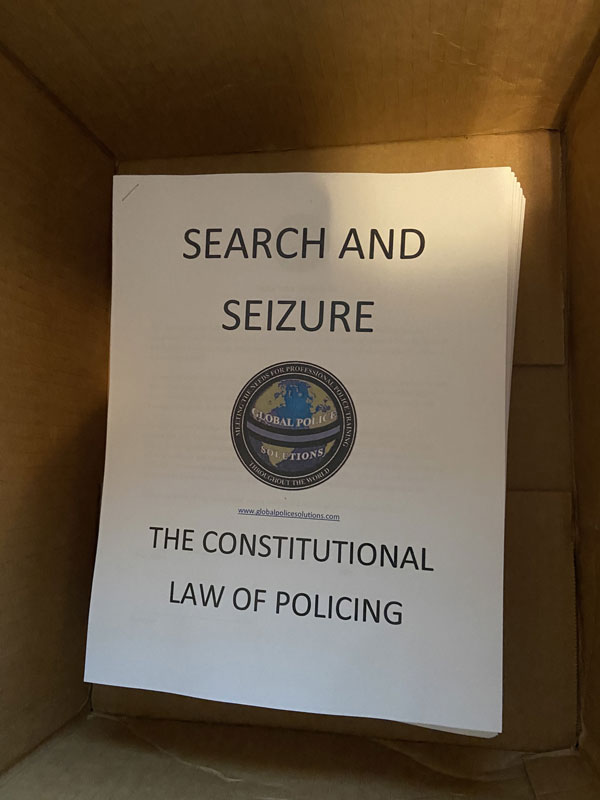 "SEARCH AND SEIZURE"
The Constitutional Law of Policing: Dispelling Myths and Misinformation
Hosted by the Central Shenandoah Criminal Justice Training Academy 
Course Duration:  16hrs                Instructional Setting:  Classroom
Instructor:   Zachary Miller, BS; Certified Police Instructor; LE Legal Instructor
specializing in Federal Constitutional Law; Published Author in Law Order Magazine
Course Description:  This highly interactive and challenging class will bring the law of policing into sharper focus, clearing the underbrush of myths and misinformation. The Fourth and Fifth Amendment will be demystified and students will leave with a much clearer sense of the outer bounds of police legal authority. Also included in the course will be a discussion of relevant state constitutional provisions, to the extent they deviate from the federal constitutional standard. Student learning will be facilitated through scenario-based discussions and an engaging instructor-led presentation.
Topics include: 
Case Law

Officer Citizen Contacts

Reasonable Suspicion

Probable Cause

Vehicle Stops and Searches

Forced Entry into Private Premises

Plain View Seizure

Miranda Warnings and Waivers

The Right to Silence

The Right to Counsel
INSTRUCTIONAL GOAL: The foundation of effective policing is a solid understanding of the scope of police legal authority. Exceeding the scope of legal authority can lead to civil and criminal liability, the suppression of critical evidence, and the loss of public trust and confidence. But failing to utilize the full breadth of police authority can often inhibit effective investigation. Knowing where the legal boundaries are will make an officer a more confident and successful criminal investigator.
Global Police Solutions, LLC is an Approved Industry Provider of Advanced Law Enforcement training who understands the concerns and needs of Today's Law Enforcement
"Professional Training for Today's Law Enforcement"
Call Us Toll Free At: 855-4GPSTRAINING