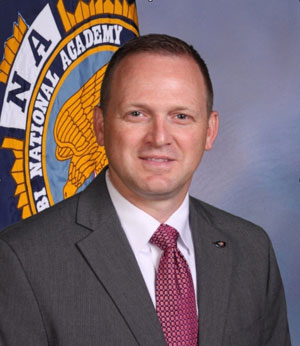 Instructors at Global Police Solutions LLC
Tony Carleton
Topics:  Defensive Tactics Instructor Trainer -SSGT, Firearms, Tactical Operations, Field Training Officer,
Use of Force
Education:  Bachelors of Science, Criminal Justice,
University of Mississippi, FBI National Academy 250,
Cooper Institute Physical Fitness Specialist
Professional Organization:  SSGT Board Member, FBINNA, MS
MLEOA, LCLEOA
Biography: Born and raised in Tupelo, MS, Tony graduated from Tupelo High School in 1988. Earning his associates degree from Hinds Community College and then enrolling at the University of Mississippi, Tony was a Decathlete for the Track and Field Program. While earning his Bachelor's Degree in Criminal Justice at Ole Miss, he remained a member of the University of Mississippi M-Club. After working his first year in Law Enforcement with Mississippi State University Police Department, he returned home to work for Tupelo Police Department in 1996, where he started teaching at North MS Law Enforcement Training Center. He was a member of the SOG unit and S.W.A.T. team.
Looking for new opportunities in his career, he relocated to the Mississippi Gulf Coast where he worked for Harrison County Sheriff's Department. and was an instructor for Southern Regional Public Safety Institute. In 2001, he was asked to come to work for the Lee County Sheriff's Department as Training Director and SWAT Commander. He was promoted to captain in 2004. Then later as jail commander, his team created a Corrections Training Officer Program (CTO). For the next few years, he saw to the day-to-day operations of the Lee County Jail.  
In 2010, Tony was named Chief of Police for the City of Tupelo in which he was responsible for over 145 sworn and civilian personnel.  In 2013, he became the Chief of Police for the City of Columbus. Tony updated all training and policies in both departments, but emphasized FTO and defensive tactics training.
In November 2015, Tony began working for the Oxford Police Department as the training officer, later Tony was promoted to captain of patrol. Currently, in 2021 Tony works for Lafayette County Sheriff's Department where he serves as the training officer.
Tony has enjoyed S.W.A.T. tactics and teaching for most of his carrier. As an Instructor Trainer with Strategic Self-defense & Gunfighting Tactics (SSGT), he has been teaching SSGT since 2003 and has served on the board of directors since 2006. He also teaches Tactical Operations (S.W.A.T.), is a Cooper Institute Physical Fitness Specialist, firearms instructor and EVOC instructor, among other law enforcement related certifications. Tony is a graduate of the FBI National Academy and has logged thousands of hours of police training. Tony has 26 years of service in law enforcement and enjoys family related activities.