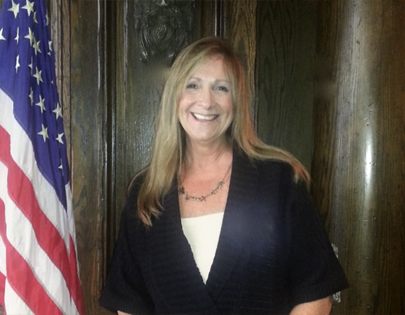 Instructors at Global Police Solutions LLC
Shannon Desmond, Special Agent DOJ (Ret)
SME:Firearms Trafficking Investigations
Certified LE Instructor
Certified NRA Instructor
Degree: BS in Criminal Justice, Florida State University
Professional Membership:FLEOA, ASIS International, NADL
Shannon Desmond is a retired Senior Special Agent with the Department of Justice, Bureau of ATF. She has served in law enforcement for a total of 30 years with accomplishments in Complex Conspiracy and Firearms Trafficking Investigations. She began her career in law enforcement as a Deputy Sheriff with the Alachua County Sheriff's Office in Gainesville, Florida. Following eight years in Patrol and Criminal Investigation Divisions she became a Special Agent with the Government. There, she investigated violations of Federal Firearms,
Explosive, Narcotics and Arson laws with expertise in Firearms Trafficking and Post Blast investigation. She served as the primary instructor at various seminars nationally and internationally for the combined ATF and Provincial Weapons Unit, Toronto, Canada regarding Firearms Trafficking Investigation Techniques. She was the Negotiations Team Leader assigned to ATF's Special Response Team. She participated in numerous undercover assignments long and short term and is a certified instructor in Undercover Operations, Hostage Negotiation and Sex Crimes Investigation. She has also been a certified Firearms Instructor since 1993. In 2004, Shannon was assigned to the Regime Crimes Liaison Office in Doha, Qatar and Baghdad, Iraq. Through 2006, she worked with the Iraqi High Tribunal Judges in drafting the criminal cases charging Saddam Hussein and the former regime for War Crimes and Crimes Against Humanity. Following her retirement from ATF, Shannon was embedded with US Military in Iraq and Afghanistan from November, 2008 through June, 2013 as a Subject Matter Expert advising, mentoring, training military and host national's on matters of Law Enforcement and Rule of Law. Upon her return from overseas, Shannon served as the Director of Security for Sysco of South Florida, Miami and was responsible for determining and maintaining the security and asset protection of personnel, property, equipment and data against human and natural threats and perils, and is eager to assist law enforcement with their training needs.