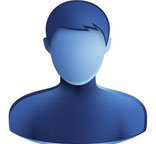 Instructors at Global Police Solutions LLC
Zachary Miller
SME: Search and Seizure, Certified LE and Legal Instructor
Degrees: Bachelor of Science in Criminal Justice. Currently in Law School
Zachary (Zach) Miller graduated from Virginia Tech in 2000 and has been a police officer with the James City County Police Department since 2004. He currently manages the training function for the 100-officer agency. Prior to that, he worked as a patrol officer. Zach is a Field Training Officer, General Instructor, Standardized Field Sobriety Testing Senior Instructor, TASER Instructor and Breath Test Operator Instructor. He is a member of the department's policy review committee and has personally drafted numerous, and subsequently implemented, policies for the agency, including those pertaining to high-liability police activities such use of force, emergency vehicle operation and constitutional policing. In 2017, he was selected by his peers as the James City County Police Department's Officer of the Year.
Zach is the Associate Director for the Police Authority Training System for the Thomas & Means Law Firm in North Carolina. In that role, he works closely with police law attorney Randy Means to provide legal and leadership training, advice, and policy development to law enforcement agencies nationwide. He has worked with numerous law enforcement agencies nationwide that were subject to federal intervention regarding their unconstitutional practices, including two of the largest sheriff's departments in the country. In that capacity, he has developed training programs and reviewed agency policies to address the federal government's concerns. He has co-authored, along with Randy Means, numerous articles about constitutional policing for Law and Order magazine.
Zach teaches federal constitutional law and Virginia law of arrest to recruits and in-service officers at the Hampton Roads Criminal Justice Training Academy in Newport News. He has taught the same topic to recruits and in-service officers at the Chambersburg (PA) Police Department, Chesapeake Bay Bridge Tunnel Police Department, Crater Criminal Justice Academy, Hampton Police Division, Hampton University Police Department, Newport News Police Department, Old Dominion University Police Department, Poquoson Police Department, the Tidewater Regional Arson Panel, Virginia Beach Police Department, members of the National Park Service and Commonwealth's Attorneys throughout Virginia. He also regularly speaks to citizen groups about police law.
Zach is the lead DUI instructor for the Hampton Roads Criminal Justice Training Academy. He has taught numerous courses on DUI investigations throughout Virginia for local, state, and federal law enforcement agencies.
Zach lives in Williamsburg with his wife, Andrea.  He is currently in law school.