DETECTIVE LEVEL I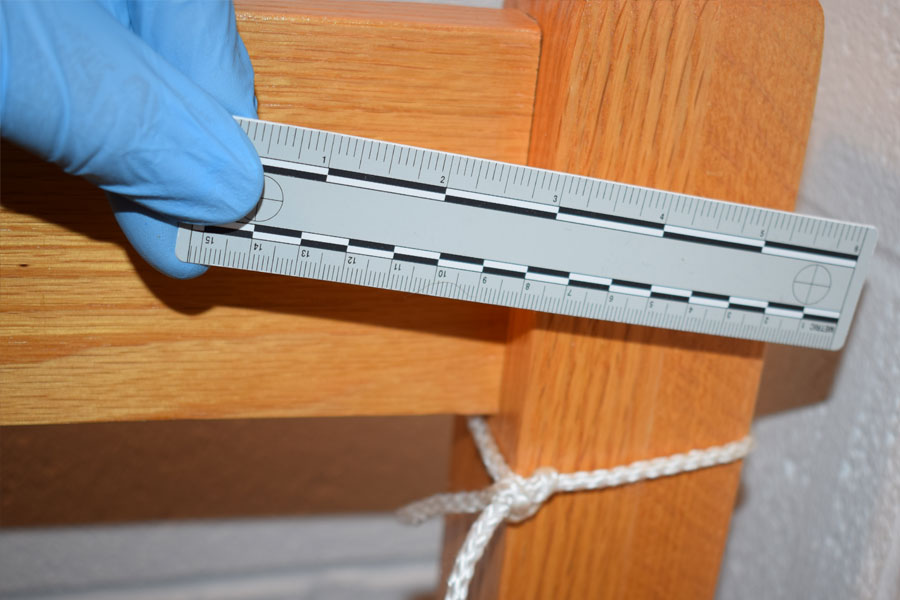 Hosted by the CSCJTA, Weyers Cave, Virginia
Course Duration: 40hrs                   Instructional Setting: Classroom/Field
Course Description: This course is designed to provide the new investigator with a comprehensive examination of the skills, tools and techniques required to conduct successful criminal investigations. The law enforcement investigator will gain an understanding of how to utilize the techniques and tools learned in order to conduct a lawful and proper criminal investigation with an emphasis placed on interview and interrogation, evidence collection, and crime scene preservation.
Topics include:
Introduction to Criminal Investigation

Investigating Sex Offenses

Larceny Investigations

Investigating a Robbery

Burglary

Death Investigations

Checklist for Homicide Investigators

Arson and Explosive Evidence

Physical and Trace Evidence

Fingerprint Evidence

Tool mark Evidence

Firearm Evidence

Shoeprint and Tire Impressions

Examining Questioned Documents

Crime Scene Preservation and Documentation

Crime Scene Processing

Investigative Sources

Interviewing Victims and Witnesses

Conducting an Interrogation

Crime Scene Photography

Conducting Surveillance

Case File Preparation

Courtroom Testimony

Introduction to DNA

Investigative Exercises
Instructional Goal: The goal of this course is to provide the law enforcement investigator with time tested and cutting edge investigative tactics and techniques that will allow the investigator to conduct a proper and lawful criminal investigation leading to arrest and successful prosecution of criminal offenders.
Instructed By: The Director of Global Police Solutions, LLC, Jim brings with him over twenty-five years of law enforcement experience. During his law enforcement career, Jim rose through the ranks from patrolman to the Training Division Commander/Lieutenant with the Horry County Police Department, Horry County South Carolina. Jim is well diversified in law enforcement, as he worked as a Road Patrolman, Corporal, Detective, Major Level Narcotics Task Force Agent assigned to DEA, Detective Sergeant, Patrol Sergeant, Training Sergeant and as the Training Division Lieutenant. In May 2008, Jim accepted a Senior Mentor Position with MPRI in Iraq, and assisted in setting up regional police training centers, training Iraqi police instructors, as well training Iraqi police in Investigative techniques and Crime Scene Processing. Jim has spent well over half of his law enforcement career in the investigative field, and is eager to assist the New Detective become today's professional, educated, and dedicated law enforcement investigator. .
Global Police Solutions, LLC is an Approved Industry Provider of Advanced Law Enforcement training who understands the concerns and needs of Today's Law Enforcement.
"Professional Training for Today's Law Enforcement"
WWW.GLOBALPOLICESOLUTIONS.COM
Call Us Toll Free At: 855-4GPSTRAINING