Field training officers course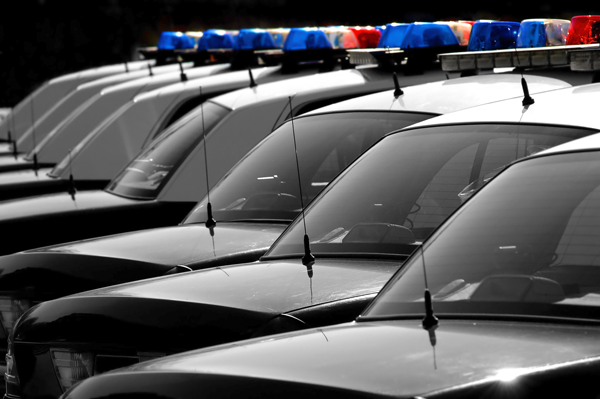 Hosted by the Oxford Police Department, Oxford, Mississippi
Course Duration: 24hrs         Instructional Setting: Classroom
Instructed by:   William F. Herkert, Jr is the Chief of Police in the College of Charleston's' Department of Public Safety Department, and has over 35 years of law enforcement experience in municipal and campus policing. At the college, Mr. Herkert's responsibilities include; coordinating, planning and serving as the incident commander at special events, managing both CALEA and IACEA accreditation, coordinating hiring and advanced testing for first line supervision to command staff positions, and managing the training and professional development for the department to include the FTO program. As an IACLEA member, Mr. Herkert serves on the college's Student of Concerns that follows the NABITA assessment protocols. In his career, Mr. Herkert has been a certified police officer in New Jersey, Pennsylvania and South Carolina. He has served as a chief of police and a bureau commander, in which he was responsible for 200 sworn and civilian personnel. Mr. Herkert has been a guest speaker at law enforcement conferences across the county and Canada, to talk about successful community policing programs that he has initiated. Mr. Herkert has been a university instructor for more than 10 years and has taught classes to municipal and campus law enforcement on topics ranging from first line supervision to executive management. Mr. Herkert has a master's degree from Seton Hall University and is a graduate of the FBI National Academy and is a member of the South Carolina Chiefs of Police Association and the IACP.
COURSE DESCRIPTION: This course is designed to provide the leadership skills and the fundamentals of teaching to the FTO, so that they can successfully prepare trainees to be full-fledged law enforcement officers. The FTO will learn successful strategies in designing training sessions and establish learning goals. The key points of a model FTO program will be reviewed along with Phase Format training and the importance of standardized policies and procedures. The FTO will be taught how to assess, evaluate, and document, a trainee's performance in the FTO program.
Topics Include:
An Overview of a Successful FTO Program
Understanding the benefits of a systematic approach to training
How to Design and Create Learning Sessions and Establish Learning Objectives
How to Prepare Complete and Comprehensive DOR's
Understanding the Importance of Phase-Format Training to Track Performance
Identify the key Policies of a Model FTO Program
How to Properly Use the Rating Scales in the Evaluation Process
Using a Step by Step Approach for Counseling Sessions
Creating Training Scenarios and Identify Learning Goals
Communication and Listening Skills for the FTO
How to Apply Important Leadership Attributes while Serving as an FTO
INSTRUCTIONAL GOAL: To instill professional attitudes in Field training Officers, Supervisors and Managers, as well as providing them with the skills, techniques, and basic concepts of modern FTO principles. An understanding of these concepts is fundamental for FTO's to be successful as mentors, trainers, and as leaders of their agencies. A properly trained professional FTO is one of the best weapons any law enforcement agency can have in their arsenal, as they will pass on their training and professional attitude to the younger officers. In today's litigious society, you can help to avoid unnecessary litigation due to "failure to train" or "improper training" of officers by affording your officer's the proper tools and skills needed to function in modern law enforcement.
Global Police Solutions, LLC is committed to our clients and believes in "Instilling professionalism through training".
"Professional Training for Today's Law Enforcement"
WWW.GLOBALPOLICESOLUTIONS.COM
Call Us Toll Free At: 855-4GPSTRAINING
Event Properties
| | |
| --- | --- |
| Event Date | 07-06-2020 8:00 am |
| Event End Date | 07-08-2020 5:00 pm |
| Registration Start Date | 02-18-2020 |
| Capacity | 30 |
| Cut off date | 07-03-2020 |
| Individual Price | $325.00 |
| Location | Oxford Police Department |