Confidential Informant Management and Development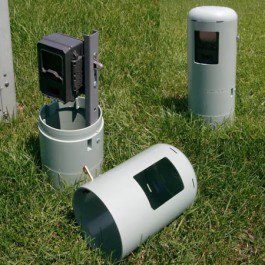 Hosted by the Harrison County Law Enforcement Academy, Mississippi
Course Duration: 16hrs      Instructional Setting: Classroom/Field
Instructors: Richard J. Cerniglia is a retired Supervisory Special Agent with the Drug Enforcement Administration (DEA) with over 25 years of overall Law Enforcement Experience and 21 years of Narcotics Investigations, Management, and Training Experience. During his time with the DEA he was assigned to, and conducted investigations as a Special Agent in the Miami Field Division, the Cleveland Resident Office, and the Norfolk Resident Office; and was also assigned to the DEA's El Paso Intelligence Center, where he served as a Watch Officer, Training Officer, Security Officer, and as the lead Liaison and Briefing Officer. As the Resident Agent in Charge of the Cincinnati Resident Office he directed Special Agents along with State & Local Task Force Officers in all aspects of complex Federal drug and money laundering investigations; and developed a highly successful clandestine laboratory awareness training program that served to educate state and local law enforcement officers, fire department personnel, and emergency medical service unit members in identifying and approaching clandestine laboratories. During the last part of his career he was assigned to the DEA Headquarters as a Staff Coordinator in the Office of Enforcement Operations in the Mexico and Central America Section; where he coordinated highly sensitive international investigations and enforcement operations, worked closely with field personnel and the interagency on various operational issues, met and worked with foreign counterparts, and facilitated the arrest and prosecution of individuals and criminal organizations through the coordination and management of highly sensitive domestic and global criminal investigations. Richard is eager to assist today's law enforcement in becoming highly skilled, professional Narcotics Investigators.
James C. Lilley, Lt. (Retired) Former Major Level Narcotics Task Force Agent assigned to DEA. Worked as an Investigator First Class, MBPD, Detective, Detective F.T.O., Detective Sergeant and Narcotics Agent with the Horry County Police Department, SC. Jim has instructed Investigative classes throughout the United States and Abroad since 2007 and is eager to assist today's law enforcement investigators and narcotics agents in becoming skilled, professional investigators.
COURSE DESCRIPTION: This course provides law enforcement personnel with the basic knowledge necessary to identify, develop, and manage individuals for utilization as confidential informants in order to initiate and enhance criminal investigations.
Topics include:
The purpose of confidential informants.

The different categories of confidential informants.

Identifying an individual as a possible confidential informant.

What motivates an individual to become a confidential informant?

Importance of conducting a complete criminal background check.

What is a risk assessment and the importance of conducting one?

Role of confidential informants – types of investigations.

Debriefing of confidential informants – types of debriefing – how often.

How to properly document a confidential informant - confidential informant file.

Storage of confidential informant files – who should have access?

Confidential informant file reviews – how often – what level of supervision?

Confidential informants – department assets – not personal property.

Sharing confidential informants – within the department - other agencies.

Importance of giving confidential informants clear and understandable direction.

Passing information through the confidential informant – needs to be verifiable.

When to take (cut) the confidential informant out of the investigation.

Protecting the confidential informant's identify.

Being honest with the confidential informant – not over promising.

Confidential informant payments – rewards.

Importance of keeping informed of confidential informant's activities and whereabouts.

Negative results and dangers of unprofessional management of confidential informants.

Maintaining a professional relationship – dangers to safety and career for not doing so.

Officer safety – things to always do – things to never do!

When to terminate a confidential informant.
INSTRUCTIONAL GOAL: This course is designed to provide basic skills, knowledge and techniques to aid the law enforcement officer/criminal investigator in acquiring, managing and developing individuals for utilization as a confidential informant. At the end of the course law enforcement officers/criminal investigators will have received the necessary information to successfully utilize an individual in the role of a confidential informant and know the importance of proper confidential informant management. The course will also instill the pitfalls that may (and often do) occur when professional boundaries are not established or maintained. Effective confidential informant management and development is a critical element in the investigation, arrest, and ultimate prosecution of criminal suspects and organizations.
Global Police Solutions, LLC is an Approved Industry Provider of Advanced Law Enforcement training in the United States and Abroad.
Professional Training for Today's Law Enforcement"
WWW.GLOBALPOLICESOLUTIONS.COM
Call Us Toll Free At: 855-4GPSTRAINING