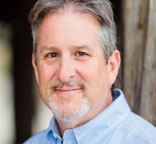 Gregory M. Vecchi, Ph.D
Supervisory Special Agent and Unit Chief, Federal Bureau of Investigation (Ret)
SME: Behavioral Analysis
Crisis Intervention
Crisis Negotiation
De-Escalation
Interviewing and Interrogation
Threat Assessment

Degree: Doctor of Philosophy (Ph.D.) in Conflict Analysis and Resolution/Negotiation, Nova Southeastern University
Master of Science (M.S.) in Criminal Justice, University of Alabama

Professional Membership: Academy of Criminal Justice Sciences; American Society for Industrial Society International; Association of Threat Assessment Professionals
Federal Law Enforcement Officers Association; International Law Enforcement Educators and Trainers Association; International Association of law Enforcement Firearms Instructors
Gregory M. Vecchi, Ph.D. is a retired Supervisory Special Agent with the Federal Bureau (FBI) of Investigation with over 30 years of total Law Enforcement Experience.  Dr. Vecchi is currently an active reserve deputy with the Clinton County Sheriff's Department, Clinton County Missouri.
During his time with the FBI, Dr. Vecchi was assigned to the Miami field office, where he conducted investigations of large-scale drug trafficking investigations, Russian organized crime, and international terrorism.  Dr. Vecchi was a career FBI field crisis negotiator and was later promoted and assigned to the FBI Crisis Negotiation Unit, where he supervised and supported field negotiators and personally worked international kidnapping investigations. Dr. Vecchi served as the Unit Chief of the FBI Behavioral Science Unit, where he conducted extensive research while interacting with incarcerated offenders in support of training and operational consultations, which included offender profiling, threat assessment, and behavioral analysis.  Dr. Vecchi also served in Iraq while in the FBI, where he interviewed enemy combatants and conducted bombing investigations. Prior to the FBI, Dr. Vecchi served as a special agent with the U.S. Army Criminal Investigation Division and two other federal agencies.

Dr. Vecchi has been a police trainer for over 25 years. Dr. Vecchi has taught basic and advanced police in-service training both domestically and internationally, as well as training FBI new agents and FBI National Academy students.