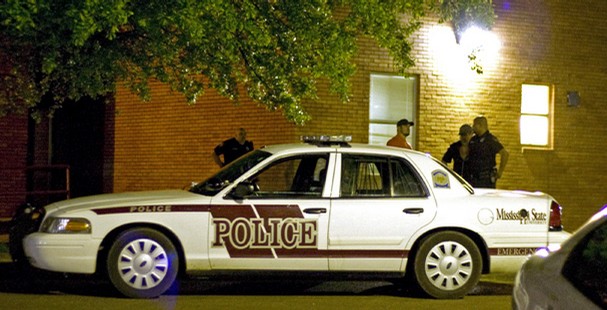 Hosted by the Mississippi State University Police Department, Starkville, Mississippi
Course Duration:  16hrs        Instructional Setting:  Classroom
COURSE DESCRIPTION:  This course is designed to ensure a quality presentation of supervisory skills to Campus Police Supervisors, so that they can assist their subordinates in being successful law enforcement officers. The course is designed to provide campus police supervisors with the fundamentals of supervision, leadership, discipline and other related topics.
Topics include:
How to apply the key attributes of Leadership
Management skills for supervisors
The strategies for motivating officers in a campus setting
Situational Leadership-what is it and how I can use it to be successful
Effectively using positive and negative discipline
Developing training for the adult learner
Understanding the Clery Act and its impact on the supervisor
Supervising Millennials and Gen Xers
Leading Community Oriented Policing activities on campuses
How to develop your people to their full potential
Technologies for supervision
Communication and the Supervisor
Developing Active Listening Skills
How FERPA impacts campus supervisors
Handling and investigating personnel complaints
Special event planning and preparing IAPs
Working with aligned campus departments
Performance evaluations
Decision making and problem solving
Dealing with problem and underperforming employees
INSTRUCTIONAL GOAL: To teach and expose campus first line supervisors to the key components of supervision and management to assist them to be successful in their roles. Students will learn about the attributes of leadership and importance of applying them every day as a supervisor on campus. The first line supervisor will be taught how they have the biggest impact on their department's success in meeting campus safety goals. Students will understand their role in setting goals for their people and how to effectively use feedback and evaluation to help set and reach goals. Properly trained first line supervisors set the climate for good work by employees by applying the skills of supervision and demonstrating the tenets of leadership. This improves good decision making and adherence to college/university policies and procedures and reduces liability and complaints. Through training, the first line supervisor understands their important role every day in their agency's success. Global Police Solutions, LLC is committed to our clients and believes in "Instilling professionalism through training".
Global Police Solutions, LLC is an Approved Industry Provider of Advanced Law Enforcement training who understands the concerns and needs of Today's Law Enforcement.
Dates and Locations:  July 25-26, 2019 Class Times: 0800-1700hrs
Mississippi State University
McArthur Hall
245 Barr Avenue
Mississippi State University, MS 39762
Course Fee:      $249.00
INSTRUCTOR:    William F. Herkert, Jr is the Deputy Chief of Police in the College of Charleston's' Department of Public Safety Department, and has over 35 years of law enforcement experience in municipal and campus policing.   At the college, Mr. Herkert's responsibilities include; coordinating, planning and serving as the incident commander at special events, managing both CALEA and IACEA accreditation, coordinating hiring and advanced testing for first line supervision to command staff positions, and managing the training and professional development for the department to include the FTO program. As an IACLEA member, Mr. Herkert serves on the college's Student of Concerns that follows the NABITA assessment protocols. In his career, Mr. Herkert has been a certified police officer in New Jersey, Pennsylvania and South Carolina.   He has served as a chief of police and a bureau commander, in which he was responsible for 200 sworn and civilian personnel. Mr. Herkert has been a guest speaker at law enforcement conferences across the county and Canada, to talk about successful community policing programs that he has initiated. Mr. Herkert has been a university instructor for more than 10 years and has taught classes to municipal and campus law enforcement on topics ranging from first line supervision to executive management. Mr. Herkert has a master's degree from Seton Hall University and is a graduate of the FBI National Academy and is a member of the South Carolina Chiefs of Police Association and the IACP.
"Professional Training for Today's Law Enforcement"
Call Us Toll Free At: 855-4GPSTRAINING