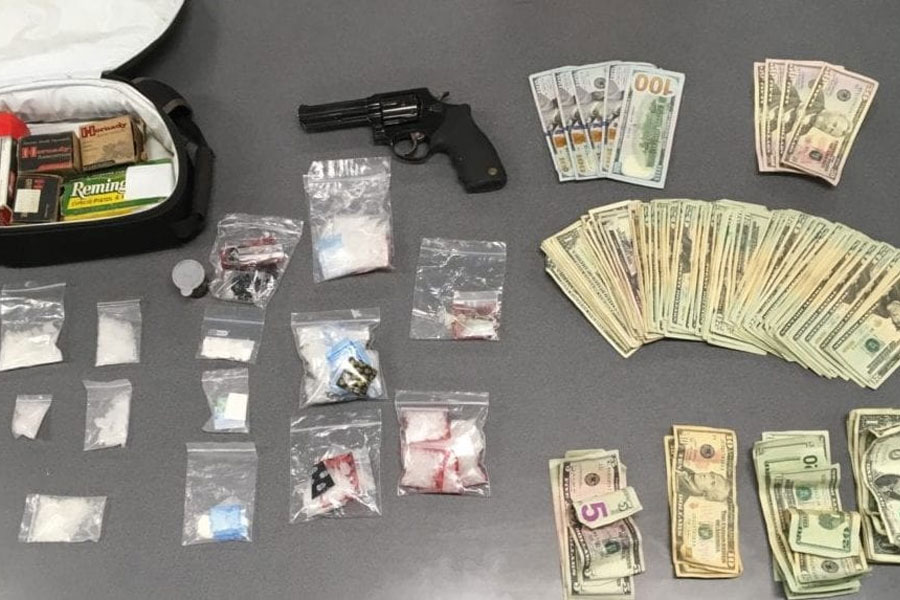 Hosted by the Oxford Police Department, Oxford, Mississippi
Course Duration: 40hrs Instructional Setting: Classroom/Field
Instructed By: Richard J. Cerniglia is a retired Supervisory Special Agent with the Drug Enforcement Administration (DEA) with over 25 years of overall Law Enforcement Experience and 21 years of Narcotics Investigations, Management, and Training Experience. During his time with the DEA he was assigned to, and conducted investigations as a Special Agent in the Miami Field Division, the Cleveland Resident Office, and the Norfolk Resident Office; and was also assigned to the DEA's El Paso Intelligence Center, where he served as a Watch Officer, Training Officer, Security Officer, and as the lead Liaison and Briefing Officer. As the Resident Agent in Charge of the Cincinnati Resident Office he directed Special Agents along with State & Local Task Force Officers in all aspects of complex Federal drug and money laundering investigations; and developed a highly successful clandestine laboratory awareness training program that served to educate state and local law enforcement officers, fire department personnel, and emergency medical service unit members in identifying and approaching clandestine laboratories. During the last part of his career he was assigned to the DEA Headquarters as a Staff Coordinator in the Office of Enforcement Operations in the Mexico and Central America Section; where he coordinated highly sensitive international investigations and enforcement operations, worked closely with field personnel and the interagency on various operational issues, met and worked with foreign counterparts, and facilitated the arrest and prosecution of individuals and criminal organizations through the coordination and management of highly sensitive domestic and global criminal investigations. Richard is eager to assist today's law enforcement in becoming highly skilled, professional Narcotics Investigators.
COURSE DESCRIPTION: This course provides law enforcement personnel with the basic knowledge necessary to conduct undercover operations by emphasizing and reinforcing basic principles and tactics employed in investigations where undercover operations are necessary to secure evidence against criminal suspects and organizations.
Topics Include:
The purpose of undercover operations.
Types of undercover operations – long term – buy/bust – flash roll.
Who should go undercover – who should not.
Selecting the right personality for the undercover assignment.
Risk and dangers of going undercover.
Going undercover with a confidential informant – past performance – cover story.
Creating an undercover identity – building proof of identity – the internet.
The importance of being yourself – not trying to be something you're not.
Knowing the target (s) – criminal and cultural background.
Officer's appearance - dressing for the role – level of target (s).
Planning and coordinating undercover operations – operational plan – briefing.
Pre-undercover decisions – armed/unarmed – wired/not wired.
Surveillance team – undercover officer's cover/security team.
Keeping control of the operation.
Undercover officer safety – who is responsible.
Arresting the target (s) – arrest team – who never makes the arrest.
When to stop operations and pull the undercover officer – who makes the decision.
When to terminate an undercover operation.
Numerous Practical Exercises
INSTRUCTIONAL GOAL: This course is designed to provide basic skills, knowledge and techniques to aid the law enforcement officer/criminal investigator in conducting undercover operations. It is designed to demonstrate that undercover operations are a serious investigative technique one in which the safety of the undercover officer (as well as his/her fellow officers and the public) is at risk. In addition, the course seeks to emphasize that undercover operations are a team effort that requires advanced planning and coordination; and underscores that selecting the proper law enforcement officer/criminal investigator for the undercover assignment is a vital part of the planning process. It also stresses that the purpose of undercover operations is to enable law enforcement to obtain evidence in order to secure the arrest, and ultimate prosecution of criminal suspects and organizations.
Global Police Solutions, LLC is an Approved Industry Provider of Advanced Law Enforcement training in the States and Abroad. "Professional Training for Today's Law Enforcement"
"Professional Training for Today's Law Enforcement"
WWW.GLOBALPOLICESOLUTIONS.COM
Call Us Toll Free At: 855-4GPSTRAINING